Creating a sustainable world by helping businesses and talents achieve sustainable growth
Developing services and digital products to help 100 businesses and 1000 freelancer
make their work and life easier and fun
Encourage people to be who they are and love them for it.
Being polite is the superpower while working with people.
Smooth and openminded communication builds trust.
Enjoying life is secret ingredient of building joyful businesses.
We will work with only businesses who care about environment & animal as an important part of their work & life.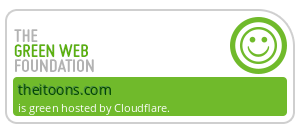 We take our responsibility professionally and try to keep things formal and clear for better management.
Being honest is never going to be out of fashion. We will be 100% honest with you when you ask for an opinion on something.
We are here to support your business or cause if you are spreading love and message of inclusiveness.
We believe that power should not be centralised and hence we try our best to 
Consistency in thoughts, words and action shows credibility of a team. And we hold ourself accountable for what we say & do.
Every business we work with we tend to see ourself as their partner and invest as much as possible in return to help them grow.
Transparency is key part to building reliability and trust for longer term. We share everything with you regarding your project and keep you in the loop.
There is no client-talent relationship rather it is your team and your business.
Have similar vision?

Let's make it a reality together