For the creation of a sustainable world by helping business and talents achieve their goals.
We are building products and suite of services to help 1000 businesses be more effective by 2025.
You have the power to inspire and motivate those around you. When we are authentically ourselves, it's easier for others see their own worth in being themselves too!
Being polite is the superpower while working with people. It makes you charming and successful in everything from meeting new clients to getting a date!
Communication is the heart of a relationship and should be openminded, honest.
You should always be open and honest with others, it will create a more trusting relationship!
Have you ever wondered why so many people struggle to run their business with a smile? It's because they don't know how. The secret ingredient of building joyous businesses is enjoying life!
We work with businesses who care about the environment and animals as an important part of their business.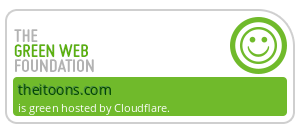 We take our responsibility professionally and want to make sure that things are formal, clear for better management.
Honesty is the best policy – and we'll always be 100% honest with you. When it comes to giving opinions on something, our knowledgeable staff members are here for all of your needs!
We're on the planet to support you in whatever way we can. We have love and desire for people of all kinds, so let us know if there is anything at all that could use some extra help!
Our company is built on a foundation of decentralisation- we try to distribute power as much and evenly possible.
We show our team that we are committed to the consistency in thoughts, words and action. We hold ourselves accountable for what is said & done.
We see ourselves as partners with every business we work and put our all into helping them grow.
After years of building successful projects together, we have learned that transparency is key to a long-term relationship. We'll keep you informed every step along the way and work closely with you so there are no surprises on your end!
There is no client-talent relationship rather it is your team and your business.
Have a similar vision?
Let's make it happen together